When new students are added to your Clever section, you will need to select Re-sync students in Lalilo, and not Refresh status in Clever: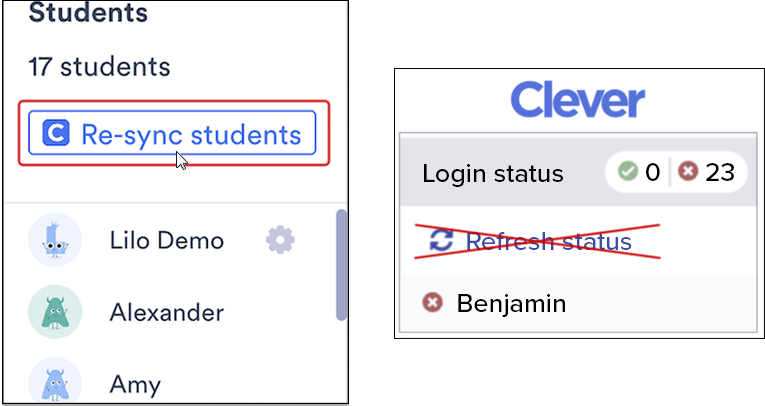 If selecting Re-sync doesn't work
Please check that you are listed as their lead teacher on Clever—your IT department should be able to check it for you.
If they are able to confirm you are listed as the lead teacher, we will need a screenshot of their Clever dashboard that shows the student in the section along with you as the primary teacher of this section, and the section name. You can send it to us in a Support ticket.
Below is an example screenshot of the information that should be included:

If you are logged in to Lalilo as an administrator, you won't be able to add or sync a roster. You will need to be logged in to the teacher's Clever and Lalilo accounts to add or sync a class. If you click on the Re-sync button, you will get the red error message below.



If you need further information, feel free to submit a Support ticket.