You can switch between student accounts. Go to the home log in page, select Connect another child, and enter the home code of your second child.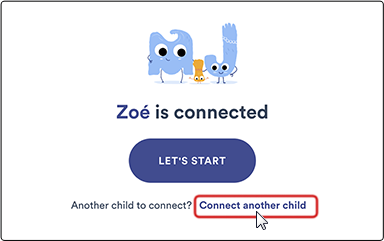 The previous student will be disconnected and their progress automatically saved.
If you don't see the Connect another child link, go to https://lalilo.com/, select Log in in the upper-right corner and then select Student at home.
If you have two children at home or two different student accounts, make sure to keep the codes handy because you'll have to enter them each time you switch.
If you need further information, feel free to submit a Support ticket.