Lalilo is available in French and in English. As a teacher, when you create a class you can choose whether to teach in English or in French. Once a class is created, you can no longer change its language.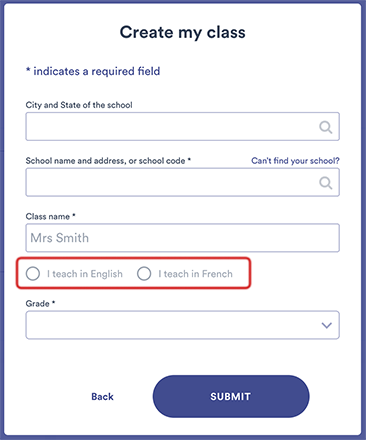 If your classes were rostered via the Renaissance Growth Platform, only English will be available.
If you need further information, feel free to submit a Support ticket.