With both versions, students will have free access to all the lessons and exercises.
The Complete Lalilo version will help teachers track student progress with additional features, such as standards reports, individualized answer reports, etc. In addition students will have unlimited access to their profiles.
If your students were already using Lalilo prior to switching to the Complete version, their progress and data will carry over when the switch happens. The features of the Complete version will simply be activated on your teacher account, and you will gain more visibility on their progress and history.
This will not apply if your students are rostered via the Renaissance Growth Platform.
There is no student matching for RGP Shared Rostering (existing Lalilo student data will not be retained).


Renaissance doesn't delete old classes when rostering a user via RGP that was already existing; however, if you want to use RGP classes and students, they will have no data.
If you continue to use old classes, Renaissance won't be able to match students' progressions at the end of the year since we can only match students coming from RGP.
Check out Lalilo in the Renaissance Growth Platform to learn more about Lalilo's integration with RGP.
Here is the list of features you will benefit from with the Complete version: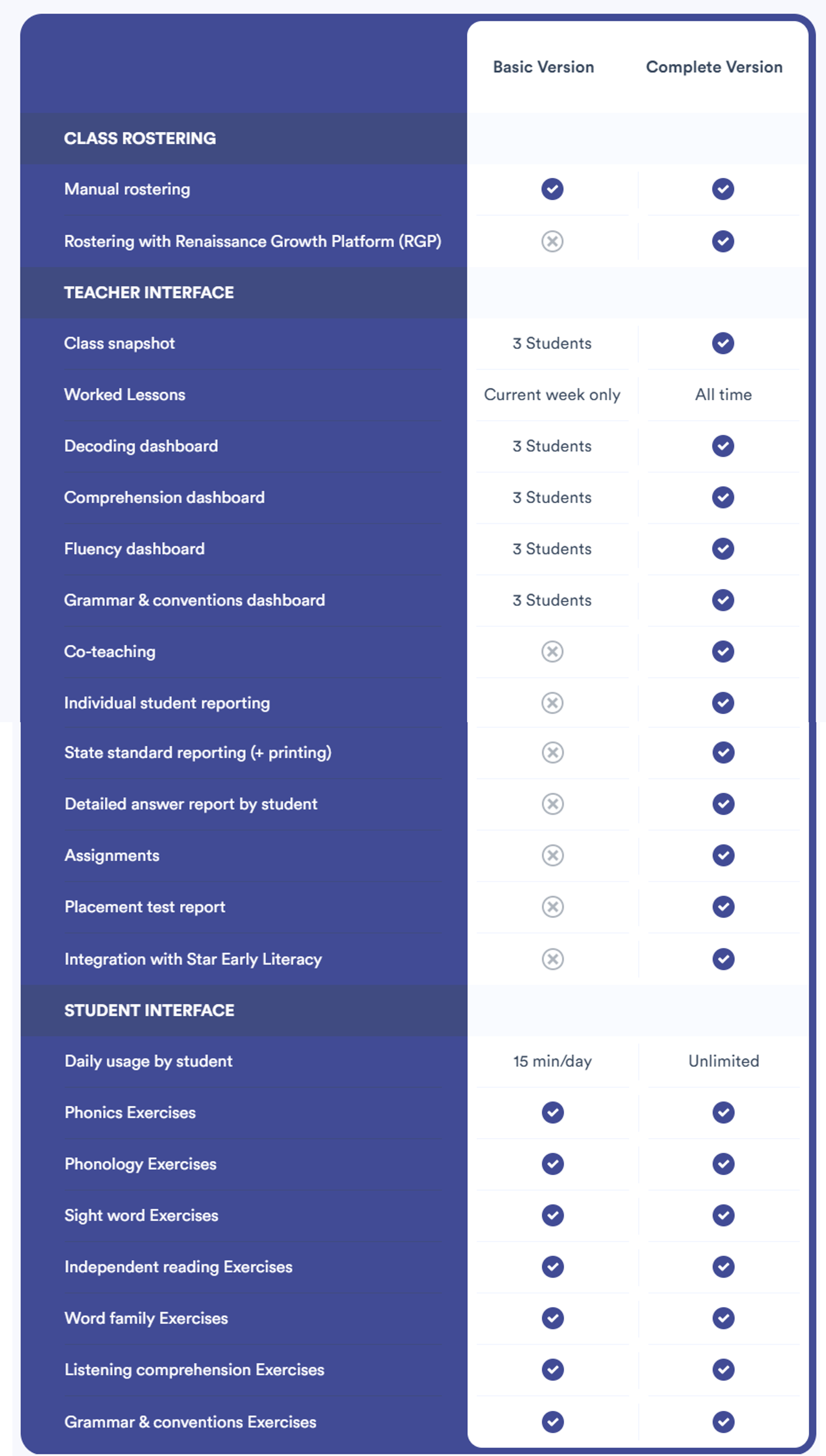 If you need further information, submit a Support ticket.